WELCOME TO #MYTRILOGYLIFE®
Welcome to MyTrilogyLife.com, the connective tissue of the Trilogy experience. Members visit MTL to get Trilogy news; explore activities; meet and interact with fellow Members both local and across the country; discover and register for events; buy and sell items on the Bulletin Boards; share recommendations for local service providers, restaurants, and day trips; and much, much more.
Interested in exploring #MYTRILOGYLIFE® for yourself?
THE #MTL MAGAZINE FEATURES JUST A TASTE OF THE GOOD LIFE!
---
In 2017, #MyTrilogyLife® Magazine was created as a way to catalog the amazing Members and experiences which make our communities such enriching places to live. The content includes feature stories on travel, cooking, personal histories, and more, all complemented by fun facts and many photos along the way.
The content for #MyTrilogyLife® Magazine is all Member-submitted. There is an editorial board in place which curates the final story selections, but ultimately everything in the magazine is by, for, and about the Members.
Watch the video to learn more!
---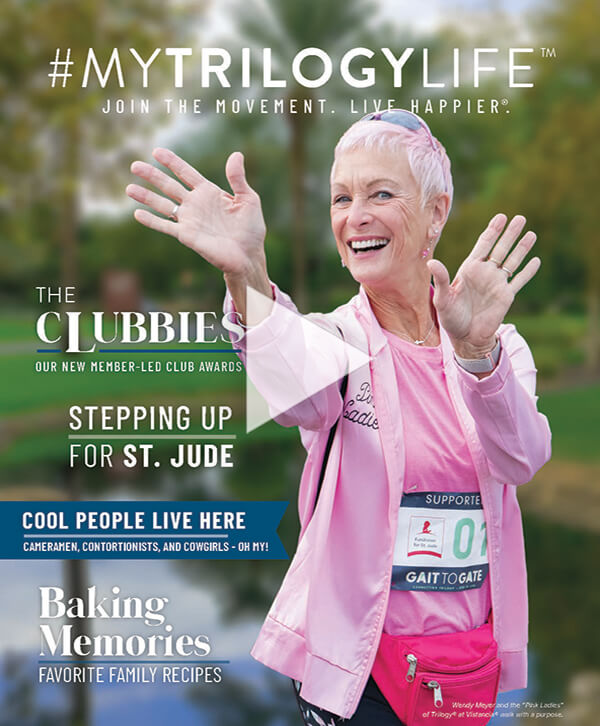 #MTL Guide
YOUR GUIDE TO LIFE IN TRILOGY
---
---
Living in Trilogy unlocks more than just a great home, friendly neighbors, and amazing amenities. Prepare for what's to come in your next chapter with the #MTL Guide!
The #MTL Guide is any new Member's guide to life in Trilogy. It features information on our National Programs, what they can expect after they move in, and much more!
---
READ IT HERE
---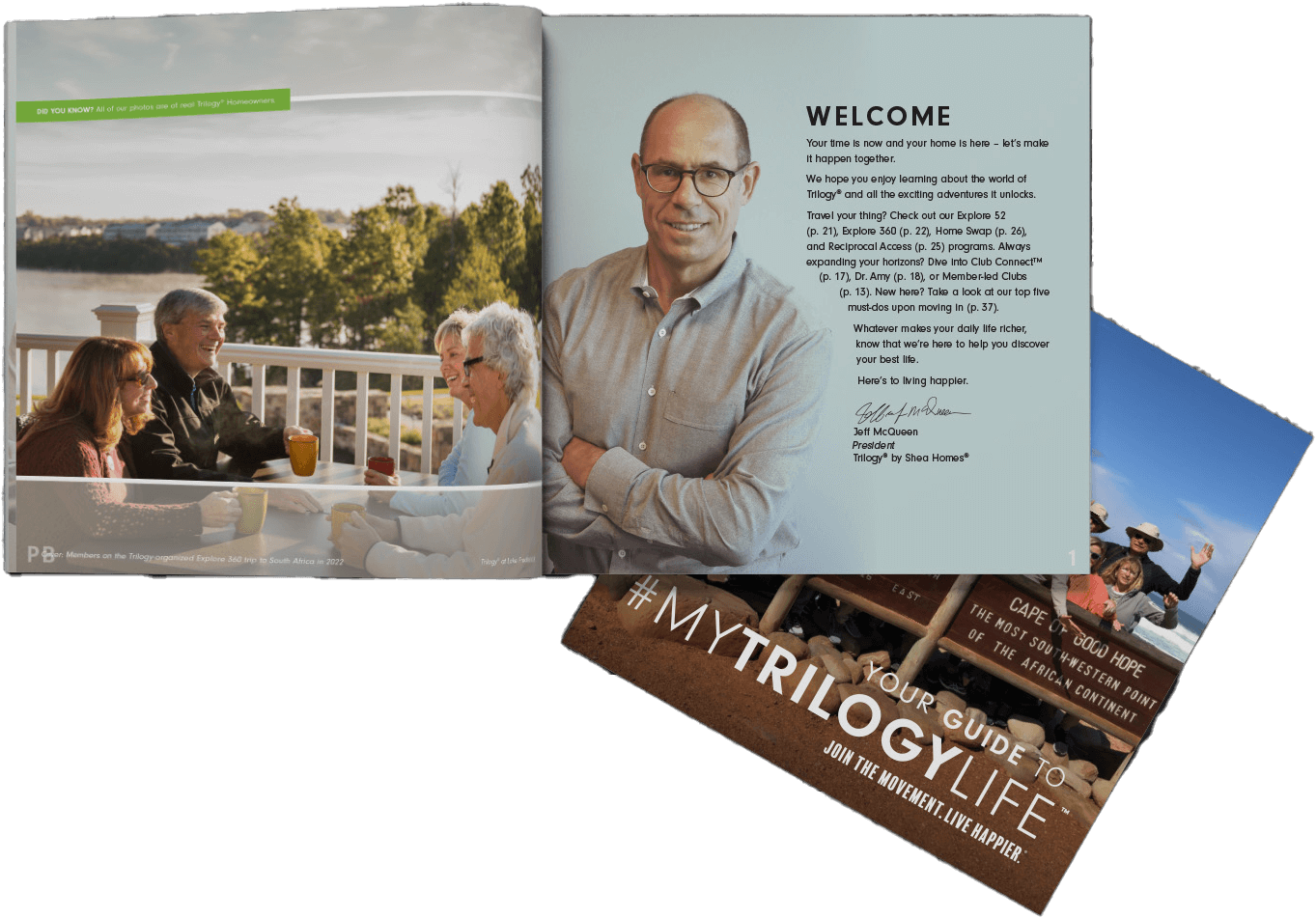 Do You Love What We Love?
---
68% OF MEMBERS' FAVORITE TRAVEL DESTINATION: EUROPE
More than 50% of Trilogy Members have pets!
WHAT WE'RE ABOUT
Here are eight fun facts about the 28,000+ Trilogy Members across the country:
1. 91% have a Facebook account.
2. 69% say cruising is their favorite vacation.
3. 16% live in Trilogy seasonally.
4. 98% want to travel with other Members.
5. 23% are still choosing to work.
6. 78% say dining out is their favorite social activity.
7. 48% are in the gym at least weekly.
8. 84% say they are happier today than when they first moved to Trilogy.
74% of Trilogy Members have a Bachelor's Degree or higher
91% OF TRILOGY MEMBERS ARE ON FACEBOOK, AND 38% ARE ON LINKEDIN.